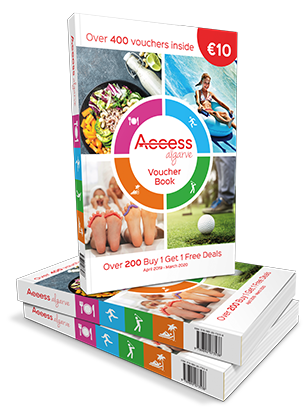 A key to the Algarve
Access Algarve is an EXCITING voucher book. Handy, compact and easy to use. Designed with 3 keys areas of Food & Drink, Activities and Lifestyle; our first edition covers from the Sagres to Tavira.
We bring everything together in one book in order for you to get the most out of living here or visiting on holiday. Whatever your age or budget, there really is something for you. Enjoy what the Algarve has and perhaps experience new adventures that you might not have even thought about. There are vouchers to suit everyone and keep you and your family entertained.
View Video Explainer
View online version